Hello, hello! This month 3 books were reviewed on The Book Stack with an average of 4.0 stars. There isn't a whole lot to "wrap-up" here since I was on hiatus for the majority of this month, but I've been reading like mad and there will be lots to look forward in June.
All May Reviews
Best of May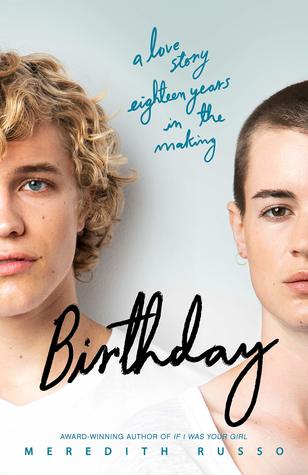 Birthday: Oh, friends. This book. This was one of only two books I got through during the month of April and it snapped me out of what I feared might be the beginnings of a reading slump in an instant. If someone were to ask me to show a book that epitomizes what I'd call a five star read, my mind goes here. These characters were not only believable, but I loved both protagonists so dearly. The way their story was told was refreshingly unique without detracting from the incredible narrative Russo contrived. While I loved Birthday with my whole heart and want to recommend it highly to everyone, please check the content warnings included in the review before picking this up, because some parts are quite intense.
June Sneak Peek: Pride Recs!
If you follow me on Instagram (@baileyreading) you already know that I'm already getting warmed up for pride month! Every Saturday in June I'll be recommending my favorite books featuring queer characters and upcoming releases to keep an eye out for. Look out for the first post, coming at you tomorrow!
---
What was your favorite book you read this month? Feel free to share any reviews that need some love or your monthly wrap-ups in the comments!